Hua Yifei is a young yet very gifted Sheng performer. As a graduate student with exemption of examinations in Shanghai Conservatory Of Music, honored as a member of Chinese National Orchestra Committee,  Shanghai Musician Committee, and Netherlands Atlas Ensemble, he learned Chinese traditional Sheng since 2007 from a prestigious Sheng soloist — professor Xu Chaoming. Meanwhile, when admitted to the college, he started to touch contemporary music and improvisation with the guidance of professor Wu Wei so far, a world famous Sheng artist who has the fame for "Oriental Scholar".
His talented, outstanding performance in school makes him annually wins college scholarship as well as many national prizes. Hua Yifei accumulates valuable experience in these years by attending concerts and seminars in the U.S, the Netherlands, France, Singapore, Hong Kong, Japan, Australia, Serbia, Albania, and Slovenia.
From 2013 to 2016, he was invited three times by Atlas Ensemble in Amsterdam to participate in the Atlas festival including playing contemporary and traditional pieces, giving academic lectures and presentations in the Conservatory of Amsterdam.
In 10th June 2016, successfully held his first Sheng recital named "Solar Planet" in Shanghai Conservatory of music accompanied by Zhe Jiang Chinese Traditional Orchestra, releasing his first album.
He is adept in playing a variety of Sheng instruments and perfectly premiere more than thirty new solo pieces to the point regardless of traditional or modern style.
Yifei Hua meets Pierre Redon at the Atlas Academy of Amsterdam in 2014. Later on, they work together in China with M. Wang at the Sheng manufacture in Tianjin to create the healing shengs used during the ceremonies.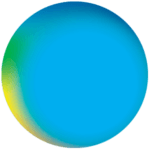 The throat chakra is the fifth chakra, and it tells us: ``I SPEAK``. Its note is G, and its sound KAM. It is associated with communication and expression of the self. The throat chakra's role is to help us move beyond judgement to access discernment. Its element is the ether and therefore it sees to the proper circulation between the physical chakras in the lower body and the metaphysical chakras, by giving us the ability to listen, transcribe and choose.