JOHANNI CURTET
KHÖÖMI, THROAT & HARMONIC SINGING
France
Johanni Curtet is a musician, overtone singer and ethnomusicologist.
For 10 years, Johanni immersed himself in studying musicology and ethnomusicology at the University of Rennes 2, and specialized in the khöömii (Mongolian overtone singing). Since 2004, he has won several scholarships that allowed him to conduct his research in Mongolia and learn the Mongolian language and culture. First initiated by Tran Quang Hai, he learnt khöömii from Tserendavaa Dashdorj in the mountainous steppes of the Altai and then Odsuren Baatar at the University of Culture and Arts in Ulaanbaatar.
Artistic director of Routes Nomads Association, Johanni organizes and produces the concert tours of Mongolian overtone singing, and accompanies his master Tserendavaa and his son Tsogtgerel on stage at many festivals.
Johanni teaches khöömii at the cultural and educational institutions as University of Rennes 2, Théâtre de la Ville, Kreiz Breizh Akademi (DROM), The Philharmonie de Paris and Centre for the Heritage of Instrument-Making; for festivals as Les Orientales or Les Suds à Arles; and for various associations and groups of amateur overtone singers (Tortue Écarlate) or runs individual courses in Rennes for professional Musicians (Camille). He also recently went to teach for American University on the east cost.
Co-director of the Festival Harmonie des Steppes with the Karma Ling Institute and the Festival Détours de Babel in 2016, where Johanni Curtet meets Pierre Redon and together, they discuss the research project Sound & Healing. Johanni Curtet becomes an advisor for the practice of harmonic & throat singing within the Ensemble "9".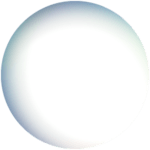 To the West, at eventide, the horizon lays down the purple and orange lights of autumn. My skin unveils the outlines of a sharp and hard body. Enhanced, it becomes white and shiny. I am sparkling metal. All around me everything seems impermanent. But I've reached the ability to choose rightly, to settle without doubt. I am an unyielding and determined pivot. I harvest, I sort out, I must get ready to traverse the depths of winter. I gather everything that will keep me alive before this long journey through myself.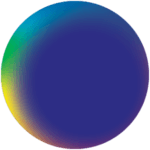 The third eye chakra is the sixth chakra and it is located between the eyes right over the nose. It tells us: ``I SEE``. This chakra's musical note is A, its sound OM. It is associated with willpower of the intellect, analytical abilities and knowledge as well as intuition and imagination, for which it plays an important role in balancing out both hemispheres in the brain. It has no element and ensures the principle of clairvoyance.