NATAHCA MUSLERA
VOICE, BODY, WAVE
France
A vocalist, performer, sound artist and plastic artist, Natacha Muslera embarks upon a vocal research through ecosystems in the early 90s in Paris. From this moment on, her use of voice is multiple: as an instrument, a research and thought object, a tool for healing. During her performances, compositions and radio creations, various vocal regimes intervene to build a sound language made up of living and non-living organisms comprising of accidents, waves, autisms, machines, gestures, screams, wind and ventriloquisms.
The artist's performances deal as much with vocal potential as with the issues of normality and aesthetics, meaning the limits that are assigned to the voice: gender, sex, class, tessiture, dominant language as well as the predominance of certain senses.
In parallel, Natacha researches other vocal practices that are often marginalized, such as Pansori singing (Korea), Kikinashi and Goze (Japan), Lamento (Mediterranean), Innu healing singing (Quebec)…
For several years now, Natacha Muslera and Pierre Redon have met on the avant-garde and improvised music scene. They meet again on the Path of Initiates, around the research and practice of singing as a healing tool.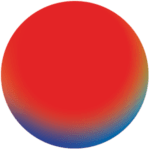 I turn towards the South, I'm hot! Like a sun, I hang on to the zenith. From my skin shines a constellation which is consuming matter frenetically. I am energy and creativity. I have nothing to hide, I dig up joys and fears, pulsion and instinc-tive intelligence from the depths within. And if the wind kindles me, I manifest the occult and unconscious desires of mankind. I become destructive and consume everything in my way. Then, I need to fill up with love so that from this powerful transformation, my ashes may feed the earth.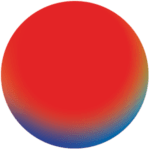 The root chakra is the first chakra, located close to the perineum. It tells us: ``I AM``. Its note is C, and its sound is LAM. It is associated with our physical vitality, our survival instinct. The role of the root chakra is to ensure our vital needs: hunger, thirst, material needs, etc... Its element is the Earth and it helps to anchor us so that we may develop harmoniously.