MIRA CETI
SACRED SONGS
France
Mira Ceti performed actively for 10 years with the children's choir Sotto Voce, giving several concerts in France and abroad. Later on, she studied for three years at the Glottes Trotters school in Paris, directed by Martina A. Catella, where she learned various traditional music techniques. In 2015, she joins the International Institute of Sacred Music, directed by singer Sister Marie Keyrouz, to study music techniques and singing of the Christian Near East.
Accompanied by traditional instruments (bells, percussions, flutes), Mira Ceti revives ancient songs of the early days of Christianity, a treasure of the people's memory and monasteries passed down through the centuries in Aramaic, Greek and Arabic. At a cultural crossroads, the singer offers moments of meditation carried by the mystical melodies of Eastern high tradition. She creates a form of musical syncretism from traditional songs of various origins, which celebrate humanity and its connections with the world and the gods.
Her interest in the link between body and sound leads her to accompany yoga sessions with her singing. Naturally then, when she meets Pierre Redon, she decides to join the path of the initiates. Throughout this journey, she expands her knowledge of the link between sound and healing and, like all of us, comes out of the adventure deeply changed: "As if a great black eagle had opened the window of a narrow room so that we may soar to new horizons."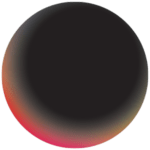 From mountain lake to turbulent stream, through the great river to the endless sea, I've crossed every path, turned every stone over and collected every grain of sand. On the way, I make my way into the porous linings of bodies, into the bones of the earth. I feed, I wash abundantly, I carry away all that must be reborn to the depths of the matrix waters. On the fringes of cavities, I become stagnant. Fear invades me, but it serves as my guide. It warns me of the perils I might face. In my apparent immobility I am perpetually changing, like the deep currents that navigate the bottom of the sea. I know that everything is doomed to disappear. In the middle of the night, on the opaque path through the dark and cold of winter, I have only my ears to guide me. From a distance, I can hear the secret whimper of spring.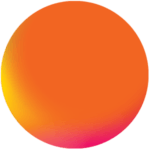 The Sacred Chakra is the second chakra, located between the pelvis and the navel. It tells us: ``I FEEL``. Its note is D, and its sound is VAM. It is associated with the emotional body, sexual energy and creativity. The sacred chakra's function is directed by the principle of pleasure, reproductive function and self-esteem. Its element is water through which it ensures appropriate flow and flexibility.