LILY NOROOZI
VOICE, PERCUSSION
France
For 14 years now, Lily Noroozi has been travelling with her music. Born to a Franco-Iranian family, she studied music at the Music Conservatory of Laon in Picardie, then at the age of 16, she studied instrument making. She works with musical companies that blend traditional and medieval music.
As a singer, accordionist and DAF (Middle Eastern percussions), Lily explores musical universes between traditional, western popular, medieval, Eastern, tribal, soul and even electronic music with the musical band MÖNG, whose compositions open a breach towards worlds where dream and reality blend together and where she expresses herself in "Izalian", a musical and imaginary language that reveals what words are traditionally at pain to translate.
Lily Noroozy and Pierre Redon first work together on the creation Lichen to create a series of musical trances, and Lily then joins the first stage of research on Sound and Healing at the Maison Maria Casarès.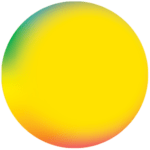 I am at the center of all directions, Where contraries meet. I've pacified my desires to settle into infinite materiality.<br /> Each of my gestures is a transformation. A slow back and forth motion that directs the digestion of primordial food. I am fertile and nourishing. I am fertile and nourishing. Everything I have conceived, sown and mothered has become. From a seed I make a tree, from limestone an egg, from an egg, a bird. Such as the moon in the firmament, I activate all energies. I hold back no mysteries, because I am full!