ISABELLE DUTHOIT
LANGUAGE BEFORE LANGUAGE
France
With her classical musical education, a CNSMD graduate, Isabelle Duthoit turns early on to contemporary music. She plays with several ensembles, such as the Atelier Instrumental du XXème siècle directed by Gilbert Amy, the Ensemble Intercontemporain, and then the ensemble l'Itinéraire where she meets several composers (G. Aperghis, K. Huber, G. Amy, K. Toeplitz, D. D'Adamo, V. Globokar, G. Crumb, P. Dussapin…). She then finds her calling in the realm of free improvisation, working in close collaboration with David Chiesa, Laurent Dalleau, Xavier Charles, Jacques Di Donato, Tim Hodgkinson or 4 walls.
On her own, she developed a unique and very personal singing technique: related to primal sounds and cries, sounds that precede language, using a very extreme tessiture and dynamics. With her training as an instrumentalist, she uses the voice like an instrument over lyric singing, exploring vocal games and sounds that are very far from mainstream vocal practices.
Isabelle Duthoit joined the Ensemble "9" for the first stages of research at the Maison Maria Casarès.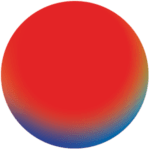 I turn towards the South, I'm hot! Like a sun, I hang on to the zenith. From my skin shines a constellation which is consuming matter frenetically. I am energy and creativity. I have nothing to hide, I dig up joys and fears, pulsion and instinctive intelligence from the depths within. And if the wind kindles me, I manifest the occult and unconscious desires of mankind. I become destructive and consume everything in my way. Then, I need to fill up with love so that from this powerful transformation, my ashes may feed the earth.