PIERRE REDON
MASTER OF CEREMONIES, VOICE, SHAMAN DRUM
France
For an artist of his generation, Pierre Redon builds a unique body of work, traversed by environmental and anthropological preoccupations and using a large variety of media. 
Throughout his work, he is constantly navigating from sound creation, film direction, sociological and anthropological research, to documentary filming, photography or plastic arts and cartography. He collaborates on a regular basis with local, national and international institutions.
First and foremost, Pierre Redon is a harbinger. At first, when he invests a place, he observes and listens. Then, he offers initiation ceremonies, hypnosis sessions and ritual experiments to the inhabitants, to help them move towards a form of self-transcendence and abandonment through the experience of magic. His sound creations focus on personal or collective memory, as well as on the sensory imprint of places and objects.
His career path has led him to conceiving of this creation as a research endeavor that explores the links that are formed between Sound and Healing, from shamanic practices to the most recent experiments in quantum physics. He then put together a technical team to create this series convening musicians Masters of Sound and practitioners Masters of Healing. These moments of sharing, encounters and experiences guide us on the path of initiates.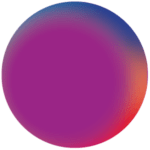 The crown Chakra is the seventh chakra, located at the top of the head. It tells us ``I KNOW``. This chakra's musical note is B, its sound SOHAM. It is associated with the highest state of consciousness and infinite knowledge. It helps us move beyond all of our limits and connects us to the cosmos and metaphysics to achieve a state of beatitude.